Yes, It's Possible!
 I have been blessed to come across many people and once in life myself passed through a phase when I wanted to make my passion as my profession but I didn't make enough money from my passion to run even my regular life, and I wanted to Live Life King Size. Time passed on, and through many trials & errors, finally I was able to Live It My Way!
We all know –
"In today's world, Money is the sixth sense without which other five senses don't work!

Hence, I decided today to share with you all, HOW TO MAKE THAT HAPPEN!
So, friends! Will like to know from you does only money make you world go around, I mean, without passion, love and health!
NO !!! …  RIGHT?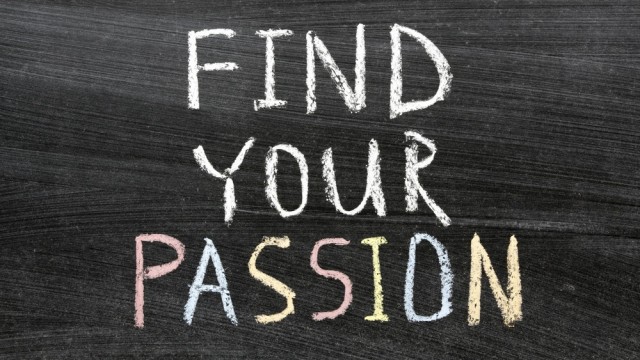 Hence, what is needed is a BALANCE between ALL. In relevance to this post, we will discuss about, a BALANCE between, MONEY you earn & your "PASSION"!
How do we achieve that!
Warning: If you are a kind of person who wants to LIVE LIFE KING SIZE overnight, I think you should close this page right away, because, to be honest to you, IT IS NOT something that can happen in today's scenario unless you chose inhuman ways!
OK! You are reading still, means, you like to be successful 'honestly'. Well, then I shall share with you time-trusted method with my own experience as well – in 13 simple points so that it is easy for you to follow through this!
1. Belief :  One of the world's richest man has said,
"People are always ready to pay you, are you ready to take it!"
Observe and then analyze the thinking pattern of people who followed their passion and lived-life-king-size too. Do you have the same Beliefs too! If you can think like him, you can live like him too! When Bill Gates made soft wares, nobody really knew much about those kinds of software's, still he thought people will pay for its exceptional privileges, and they paid handsomely enough that in very short span, he became the richest man on Earth. Similar is the case with Sergey Brin of Google, and, Steve Jobs of Apple! 
If they can, why can't you? Why can't ME? Why can't WE?
I know, I know, I know…. You are asking, Sandeep, you are right! Belief is to be changed, but how!!! The belief we have, is the result of years and years of our conditioned and traditionally seasoned thinking in a particular way, so how can we turn the table!…. Don't worry, there's a simple solution!

You are thinking how to develop a new belief?
Here, I will just mention key-points on "How to develop a new Belief", and in case you want elaboration I recommend you to read my article – Creative & Exciting Ways To Develop New Beliefs!
The key factors to change your beliefs are :
Visualization
Affirmations
Afformations
Daily "Creative " Journaling
Sleep Learning
Realization
2 . Vision :   Once you have a belief, you have to decide where do you see yourself after 5, 10, 20, 50, 100 years or may be generations ahead. I f you want your vision to turn into reality, you need to have a vision first, and when I say Vision, I mean, something that you can see from your open eyes with a smoke screen and you can believe it to be your truth ahead in time! You show me any great organization, great company, great country and I will show you a great visionary, a great leader!
My mentor always taught me,
"The one who is the greatest visionary, is the greatest leader!"
Anybody who has achieved great success as an entrepreneur has always been absolutely clear on their Why?, and when I talk about Why?, I believe Simon Sinek is the best to explain on you on this through this TEDx Talk of his :
[youtube=https://www.youtube.com/watch?v=sioZd3AxmnE;rel=0]
Few Visionaries who changed the world :
Steve Jobs, Jamsetji Tata, Mahatama Gandhi, Mother Teresa, Osho, Bill Gates, Mark Zuckerburg etc.
3. Values :  I must not make this mistake of not mentioning the importance of your values in this important post. None of the great businesses are ever built without values. If you take any visionary who has built lasting success, if he & his creation are respected beyond time, then they had built it around human values, around Humanity!
And, you must build your vision & team around the same to leave your legacy!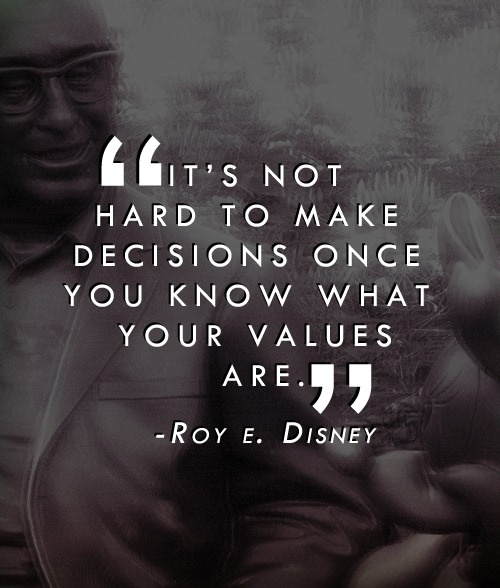 4. Network : Once you are clear about what you want and why you want it, it's very important that you develop or get-connected to a network of individuals or teams who have similar beliefs and vision or at least, they believe that a certain such thing is possible and they also make them happen too.
You can enhance your network both online & offline, you can even join some institutes or organizations or communities to get a network with like-minded people, this network will bring the outcomes about resources, capital, ideas, customers, revenues & everything else you need to make that Vision into a Reality!
How to do effective Networking? Read my article on it : Effective Connecting, Communicating & Networking!
The value of your network is Infinite.
YOU ARE an average of the company of people you keep and resources you see and read, the environment you live-in and what you take from it!
Your network can be well explained by this part of "The Jobs" movie (2013) :
[youtube=http://www.youtube.com/watch?v=MxctEjFqOu4&rel=0]
5. Develop the model around your Vision & Values with your Team : Once you have your team in place, now develop a business model considering everything into consideration. Instead of explaining it here, I will take help of a video and document available easily online –

The model is explained in this video :
[youtube=http://www.youtube.com/watch?v=QoAOzMTLP5s&rel=0]
Download the Document : Click Here
6. Personal Development & Coaching :  I must mention here, the most common mistakes most budding entrepreneurs do, once they start up. They think, Now, it's done!
Hello buddy! Its not a college degree, that once you got it… you can have that 9-to-5 job always.. It's BUSINESS! You gotta be learning, growing and coaching at the same time…
Remember,
Your business grows as fast you & your team grows!
7. Connect to the geniuses, both Living (but Distant) and Dead :  Sounds scary. I can understand, but don't worry, there is nothing to be scared about. All I want to say is that if you want to accomplish great things, you must get connected to the great minds who have done similar things or are approaching it. But, then you must be asking me, oh yeah! But how do I get connect myself to Gandhi or Branson or Gates or Zuckerberg or Buddha or Jesus! Either they are too far from my league or they are dead!
I agree. And, you know what, consciousness never dies !

You may not be able to physically or socially connect to them, but you can communicate to their soul, their consciousness and learn from them, talk and have a word with them. Just the same thing which author of classic best-seller, Think and Grow Rich, Napoleon Hill did and described about in his book! You can & you must read their biographies, auto-biographies, blog posts, interviews and everything else that can give you a peek into their mindset.
Buy the book : Click Here
And, Meditate. Connect to them directly by calling them from your soul, while you are in complete silence. They will assist you .
More on it in later posts, if you insist!
8. Start Where You Are :  Don't get into the mistake of thinking and starting when you are perfect. Nobody started perfectly. Else, they had never started! If you don't believe, then talk to the entrepreneurs around you and ask them their initial days. If they are honest to share, you will find how funny they were! Even Gandhi himself mentioned in his autobiography, My Experiments with Truth, that he had smoked and went to prostitute, in his early age!
Go to www.alexa.com and check out for yourself, how funny the websites of Google, Flip kart, and YouTube etc looked when they started, BUT, yet they started!
"If you are not able to laugh at how you started, then you have not really made any progress!" 
9. Keep Networking. Attend events & seminars :  Yeah here i mention it again, because, once you develop a Model & Have Begun, you will need more people to fulfil the requirements of your Model & Vision, and also to market your products/services, to spread the word-of-mouth, by the people who may or may not be associated with your company.
Let's get it straight, if you got strategies to market your products, you can't really get it just by advertisements and traditional methods! Don't use a regular trend like others.  You need to be innovative & creative and have your trusted friends & family to try & to bring it to people & to recommend them naturally, and, this can happen only when you meet people with open heart!
As you participate in more training & get-together events, more you are able to meet like-minded people as well as learn important knowledge to grow your business which might take you years if you follow traditional way!
From Sir Richard Branson – Why entrepreneurs need smart colleagues
10. Keep your Mind Open :  If you have done all of the above, and launched successfully, doesn't mean, you have build a billion-dollar company or you are Living Life King Size!
This is just the first step, now you will have to keep your mind open while building network and hiring employee, team & customer or client interactions, all these are going to teach as well as give you ideas lot more than you can ever believe. Act on those information and interaction, instead of sticking to what you think is right,
It's NOT about who is Right, It's about what is Right!
Engage with yourself, your team, network, employees, clients, customers & associates more as a friend, then as a Boss. You have NO Idea what can come out of it.
11. Fail. Fail. Fail. Till you succeed :  One thing which the Start Up community need to get it very straight…. IS to get even with failures! In fact, If you want to succeed fast, double your failure rate, has been my mantra always. There is nothing wrong with failure, as long as you don't quit. So, when you fail, GET UP, DUST OFF and START AGAIN, and yeah, Don't make a fuss about it!
Here is something really interesting I found out :

12. Remember to FORGET myths about being a successful entrepreneur :   To put it straight, if you want to succeed faster in entrepreneurial world with FREEDOM for yourself, remember :
  Your college degree is MEANINGLESS
  Business Plan is MOSTLY an Utter Waste!
  Networking is most IMPORTANT!
  Don't team up with someone just because you need them, their money or resources. TEAM UP with, only if your values, vision & mission matches.
  Starting Up is more important rather than just waiting to make the best plans!
  No matter how great your product or services are, you must know or team up with someone who know, Sales & Marketing!

You might find this real life Success Story interesting :
7 Lessons From Building A Lifestyle Business
13. This is NOT Enough :  I am a student of Life & so are you or everyone else. So, if someone tells you that, doing so & so is enough, then you should know that, he/she is telling a bullshit, because nothing is sufficient, situation are different always and they keep changing, so nothing is permanent. Hence, there can always be some more things that we can learn & implement and grow thereby. Hence, beyond this there can be more stuffs in various parameters, that we need to learn and implement effectively to build another billion dollar empire. Hence, stay focused & keep learning !
If you enjoyed this post, click LIKE or SHARE with an aspiring entrepreneur you know. Also, leave comments and questions. I make my best effort to answer all comments. ~ Sandeep