Irani and parsi cafes are an integral part of Bombay's culture. The Zoroastrians came to Bombay from Iran over a century ago, in the early 1990's,  attracted by business opportunities and the cotton boom. They collaborated with their compatriots, the Parsis and started set up small cafes at the corner locations of buildings and started serving their cuisine to all. No caste or profession was forbidden here. Whether a Hindu Government employee or a Jain Businessman, these cafes offered their cakes and tea to all, alike. Earning small margins on their 'teas' and 'bun maskas', these cafes have sustained themselves for over a century and Bombay accepted and adored them. They became important Bombay relics and many people poured into these cafes to start their day, even till now.
Bombay became Mumbai and this change wasn't in respect to name alone. Post 1990, the city started growing and becoming one of the mega cities of the world. There were constant inflow of people from other parts of the country to Mumbai, in search of job and business opportunities. This change started affecting the culture of Bombay too. The exit of the double decker ('BEST') buses and the Premier Padmini 'kaali peeli' cabs being replaced by the likes of Altos and Santros, are some examples. The shift in culture has affected the once beloved Irani Cafes too. As the crowd in Mumbai gets more globalized and urban, people's tastes and preferences have started changing. The demand for these Irani Cafes have started deteriorating, some have even shut down. The iconic New Empire Café made way for one of Mumbai's first McDonald's and B Merwan and Co. on Grant Road shut down almost a century after they started service.
Why this change took place? The inflow of multinational chains like McDonald's, the introduction of international coffee houses like Starbucks and Costa Coffee has sparked a diversion in trend. There is a significant increase in the youth population of Mumbai. The prices at coffee shops on the likes of Starbucks and Costa coffee, suddenly don't seem so high (to these comparatively well-off youth population) and the ambiance at these places beats that of the traditional Irani Café, round the corner. There is an entire generation that is growing up in a Starbucks and McD world, to whom the concept of the Irani café may seem ancient and unappealing.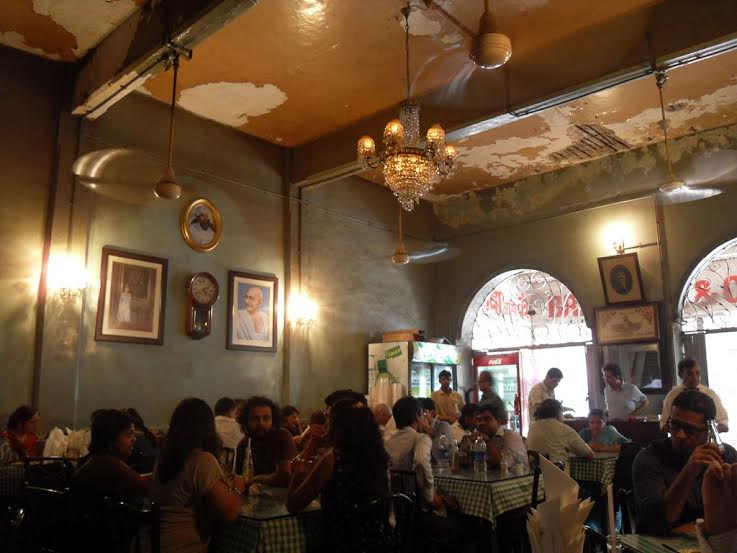 The Irani's too have started diversifying their businesses and the toil of earning low margins on their café products doesn't seem worthy anymore. The heirs to these cafés are familiar with new trends and know the practicality of retaining these cafes is low. Most of these cafes are located in South Mumbai, once the crème of locations in town. Now the urban crowd has started living in the suburbs and areas like Bandra are the upcoming areas. Add to this the offers they receive from luxury boutiques for their corner locations, the idea of keeping these cafés running has lost practical sense. They have started becoming Non-profitable and out of the current trend. In an emerging new Mumbai, they find it hard to keep their place. It's the age of the Café Lattes with blueberry muffins, not the classic Bun maska and chai. Even as these relics of Bombay disappear, there is a section of the population who cannot start their day without a Mawa cakes & chai or Kheema patties. The unique ambiance with the walls which are peeling off, the constantly yelling grumpy old manager at the counter will have a charm of its own. After all in an ever changing fast paced city, this is one place that guarantees equality irrespective of caste and profession. As of today this culture finds interest abroad in places like London while it dies in its birthplace. Whether the legacy will live on, only time will tell. For now, I shall proceed to order my favourite Kheema pav and Irani tea from Kyani & Co. while their doors are still open.
Grab some while you can…