Chasing a dream part 1 – click here
     David reached Varanasi the night before the exam.There his father booked a room in a hotel to spend the night.David was unable to sleep, as he was excited to say the least.The next day he reached Varanasi railway station at 6.30 a.m. and found two men in uniform waiting. This was the first time he was seeing men in uniform from so close quarters.He didn't miss an inch of them,starting from their carefully parted hair to their black boots.There were around 200 boys like David waiting to be taken to the airbase but the two men stood out.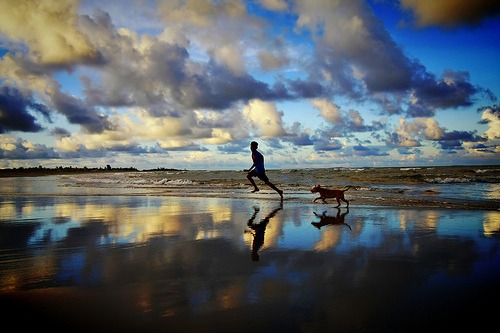 All of them were trooped into three buses which then started moving towards the air base, the sanctum sanctorum -4 AFSB(Air Force Selection Board) VARANASI.Two guards opened the imposing gates.The time and number of the vehicles were noted.Two gun totting men looked menacingly towards the vehicles.
David felt as if he had accomplished something unimaginable.Neither anybody in his immediate family nor his ancestors had ever entered an air base. He thought this was his opportunity to prove everybody wrong.
Initially the admit cards were checked and everyone was instructed to move to an auditorium.There a form was given and an officer instructed them on how to fill up the form.After this they were given individual identification numbers and asked to go downstairs for breakfast.
"Excuse me,may I sit beside you?",asked a sweet voice.
David looked up and said,"Sure."The voice asked,"First time?"
"Ya,but how did you know?",asked David startled.
"You look tense,that's why.This is my fourth time,I was just like you when I came for the first time",replied the boy.
He got into conversation with four or five more boys.It was all the same,the freshers were tense while the repeaters were in a festive mood.Then the exams started.The first test involved showing a picture.
David thought this was the haziest picture he had ever seen in his life.The boy seated beside him asked,"Picture ane wala hai ya aa chuka hai?".He looked equally flummoxed.It was as if someone had drawn something and then erased it.
David cleared this round somehow.Then they were offered lunch.After this was the documentation round where the officers would be examining their documents.When David's turn came he handed over his documents feeling as if he was submitting a half done homework to a strict teacher.
Suddenly the officer asked David,"You have a namesake in your college?"
David replied,"No sir."
The officer looked towards him with mock inquisitiveness and asked,"So your college principal has a namesake?"
David couldn't understand and said,"No sir."
The officer asked,"Is this your signature?"
David saw his signature above the principal's stamp.It looked as if he was the principle.The officer asked,
"May I know why you have signed on your principle's behalf?"David remembered the day he went to his college to obtain his principle's sign.The principle's secretary stamped the document and asked him to wait for the principal.
Even on waiting for three hours when the principal did not arrive,he thought about signing on his principal's behalf but instead of signing the principal's name he had signed his own name!David didn't know what to do.Looking at his predicament the officer came to his rescue and said,"Do you have the document?"
David promptly handed it over , after verifying it the officer handed back the document.However other than this the round went on uneventfully with the officer ending it with a question,"First timer?"."Yes",said David and looked towards the officer.
His face seemed to say,"yahaan to pahuch gaye ho bachoo,ab kaun bachayega tumhe".The clock struck 8.30 P.M.,an officer got on the stage and asked how everyone was feeling.The entire group of examinees had been sitting idle for the past 6 hours, doing nothing,moreover most of them had not slept the previous night-thus they were awake for more than 30 hours and hence should be feeling sleepy-but the officer's tone suggested he was expecting everyone to be game for a wrestling bout.
However everyone searched for the last drop of energy in their body, accumulated it and said loudly,"We are fine sir".
The officer smiled and said,"Can't hear."David thought the officer required the services of an ENT specialist badly.The entire group repeated the words this time at the top of their voice and the entire auditorium reverberated with the sound-"Fine sir".
The officer said,"OK,gentleman so we are ready for the next set of tests?"
The boy beside David protested in his own mind,"Has he gone mad?Test at 8.30 pm!this is human rights violation."
However the officer didn't think so and he instructed everyone on how to go about the tests.After the instructions the tests began.The entire room had pin drop silence.
When the tests came to an end,it was 11.30 in the night.The candidates were asked to go for dinner.After dinner every candidate was conscripted a billet and each billet had around 10 candidates.They were instructed to be present in front of the auditorium the next day at 6.30 a.m sharp.
The next day David and most of the others woke up by 4.30 A.M.David thought about going to the bathroom to take a bath.David was a day scholar.
This was the first time that he was to use a shared bathroom.Thus he was taken aback when midway through his bath he heard a knock on his door,followed by- "Oye kitna nahayega,ab to nikal ja mere bhai".This was folowed by,"andaar so gaya kya?" David replied,"bas 2 minuntes". After a few seconds,again there was banging on his door which was followed by- "India aur Pakistan ke beech jung ho gaya,to tu to adha jang ka waqt bathroom main hi rahega,abe nikal",David somehow completed his bath and opened the door.Immediately there was a terrible commotion with a number of boys saying,"Khul gaya".Everyone wanted to enter at once and David had to jostle his way out of the bathroom. From a distance he could hear one of the boys telling the boy who was able to enter the bathroom-"bhai jaldi nikal na".The boy retorted back,"oye pehele ghusne to de".
By 6.30 AM everybody had completed their breakfast and were standing at the designated spot.Two officers who were already present there started a head count.After this they divided the boys into groups on the basis of the billets.Finally they described what was to transpire during the course of the day and everybody understood it would involve lots of strenuous activities like overcoming obstacles,jumping from heights etc.
All this jumping and running around was over by 12.30 PM.After this they were free to go out of the airbase and move around the city but they would have to return within 6.30 PM.However David and his group members thought they should first know each other and then the city.
David was the only one from Bengal in his group,thus he was promptly given the nickname-Babumoshai.There was a guy from Delhi,he had no personal interest in joining the armed forces, but his father was in the army and wanted his son to follow suit.Thus he had to come .Then there was another guy who got inspired when one of his friends joined the army and this was his first interview.However there was one guy who was keeping completely quiet.His name was Sandeep.He said,"Tu sab bol de fir main bolunga".
At the end he started,"I am Sandeep Tyagi,if I join the armed forces,I will be the third person from my family after my grandfather and father.This is my 12th SSB interview.I don't have a regular job and I have never tried for one,so that I can attend all my SSB interviews."
Everybody was stunned when they heard it.After some time,the guy from Delhi said, "tu to hum sab ka dadaji nikla yaar."The boy just smiled.
David asked a question,"How even after 11 unsuccessful attempts have you kept your motivation?"
The guy replied,"I have never thought of myself as anything else other than an officer in the armed forces.This is the only thing I like. As far as motivation is concerned, if you truly love something there will never be any dearth of motivation ever."
Everybody nodded in approval.The conversation continued and everybody started getting a fair idea of each other.
The next day David's group was supposed to give their interview.Everybody got dressed in their best attire and wished each other luck.A smartly dressed officer led the group to a room where they were to wait their turn.Sandeep had already told them what to expect in the interview- "Questions can range from anything that has happened before to anything that is happening now.Moreover whatever you see in and around in the air base can also become a question."
The room had three newspapers and everyone wanted to go through.The room resembled an examination hall minutes before the question paper is to be distributed with most of them trying to see what others were reading.
David's turn for interview came.As soon as he went near the door,the interviewer warmly received him and offered him a chair. The officer's chair was at one end of the room while the interviewee's chair was at the other end.The officer started the interview with the customary question of whether David was feeling comfortable or not.
Then started a barrage of questions-the officer wanted to know about David's school life,his school friends,his favourite teacher,his best moment in school -the officer kept on asking.
After three or four questions the officer paused for 2-3 seconds,David thought now its his turn to speak.However the moment David opened his mouth the officer resumed his barrage of questions.David was trying to remember the questions initially,but by the end he had forgotten almost all the questions.After asking 20-22 questions continuously the officer stopped and looked towards David with a smile-David understood now it was his turn to speak.
David remembered the first question had something to do with school.He started with his school days,then his best friends,then moved on to his college days.
Ultimately after speaking for 30 minutes he stopped and looked towards his interviewer.
The interviewer smiled and told him,"You forgot most of the questions."
David thought in his mind,"What is the requirement of asking so many questions at a stretch?Have I come for a memory test?".However he just gave a sheepish smile.The interviewer again asked the questions which David had missed out while answering.
The next barrage of questions started after this.This time David was more attentive and was able to answer most of them.
The interviewer said,"You have improved."
These three words started a thousand train of thoughts in David's mind. He started thinking, "Should I interpret it as a positive note from his side?Have I been selected?" David could already see himself in uniform walking on the tarmac when he was jolted out of his dream by the interviewer's words,"What do you think about the Godhra riots?"- He was on the verge of blurting out in disgust,"Godhra riots?What about it?"He somehow answered,"Whatever happened should never have happened."
As soon as he completed his answer,the interviewer asked-"What do you think about the Arab uprising?"
Luckily David knew about it,he said,"It was against poor governance and government repression that people were protesting. Every human being has a right to protest when he is not getting his due."
The officer asked him another question as soon as he stopped,"What has happened in Kudankulam?"David had no idea about this.
He thought for a moment and told the officer,"No idea sir."
This continued for another 15-20 minutes after which the interview came to an end.
David walked back to the billet.All the way he was thinking whether he got selected or not.As three interviewers were simultaneously taking interview, by the time he reached his billet,most of the group members were already in the room.They were consoling Sandeep Tyagi who was blankly staring towards the open window.On enquiring what has happened to him,the guy from Delhi said, "Interview mein use dho daala."Another guy added,"Washing machine mein dalke dhoya hai usko."Sandeep murmured on his own, "This is the worst interview I have ever given".
Sandeep started,"I was unable to answer most of the questions based on current affairs."
David replied,"That's not a big deal,I was also not able to answer most of the questions related to current affairs."
Sandeep was sitting on a bed all this while.However the moment he heard this,he stood up in rage.
He pointed his finger towards David and said,"Your case is different from mine.This is your first attempt.They are lenient on first timers.
As the number of attempts increases ,so does the difficulty level.
You know the interviewer told me I am wasting my time and their time by attending this interviews.He told me to look for other jobs."Sandeep paused for a moment.
David didn't know how to react to this situation.Everybody in the room was silent.
Sandeep started again,"You know I felt so depressed midway through the interview that I was not making eye contact with the interviewer.
I was looking towards the miniature Indian flag placed on his table.
When he understood this he asked me,"Why are you not looking towards me while speaking?"
I replied,"Sir ,the flag is moving in the wind generated by the fan".
The interviewer replied,"So what do you expect,main abhi hilte hilte tujhse sawal puchunga?Tab tu mere taraf dekhega?
You know you must always look towards the interviewer when you are speaking.This is part of basic manners and you are lacking in them.How do you expect to join IAF?" You know I wanted to move out of the interview room as soon as I could."
Again there was pin drop silence.By this time Sandeep was leaning against the table placed near the door.After a few minutes Sandeep's eyes started lighting up,a faint smile appeared in his face.He put his hands inside his trouser pockets and started fidgeting.Then he said,"It doesn't affect me,I will come back again. Next time I will be better prepared .I will see how they reject me."Saying this he walked out of the room. Just a faint humming sound could be heard-"Main wapas aunga,Main wapas aunga…." lyrics from the famous movie Border.
The next day was the last day of the interview.This day only minor tasks were left which were finished within 2 hours.The concluding part of the interview is known as the conference round.In this round all the candidates are individually called to a room where 10-12 uniformed personnel sit around a V-shaped table.The station commander normally speaks in this round.He asks two questions to all the candidates – "How was the stay?" and "Any suggestions?". This round went off uneventfully.Finally the time for disclosing the results came.Everybody moved to the auditorium.
An officer started speaking in to the mike.He advised everyone to take the results in their stride,not to break down even if the results are not according to their wish.
Then he gave the example of Amitabh Bachhan who failed to clear the interview but is a successful man now.
David's heart had already started pounding when the officer started speaking,now he felt like it will come out of his body through his mouth.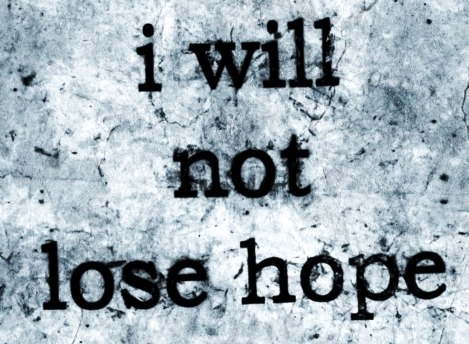 Finally the officer started to announce the results – "The candidates chosen are number 2,33,…". David's number was 56.When he heard 33,a number of thoughts passed in his mind. "There are only 60 guys,he has already reached 33 and chosen only 2.They must have chosen at least 7 or 8 guys.Thus I have a chance." Again he thought,"God I hope you will not disappoint me.The officer will call my number." Its strange how human mind can conjure up so many thoughts within fraction of a second.Between 33 and uttering the next numbers,the officer hardly took 2 seconds.
However the officer called out another number.The number turned out to be 45.This broke David's heart.He couldn't believe his ears. Initially he thought most probably the officer had missed out on his number and will admit his mistake and will call him.However the selected candidates moved on to the dais while the remaining candidates were asked to leave.David didn't want to leave but had to.Finally he along with the others collected their respective luggages and boarded the same bus which had brought them inside the campus. When the bus was moving out of the campus gates David made a promise to himself-"I will not lose hope.I will come back and get selected". ,the officer hardly took 2 seconds.
However the officer called out another number.The number turned out to be 57.This broke David's heart.He couldn't believe his ears. Initially he thought most probably the officer had missed out on his number and will admit his mistake and will call him.However the selected candidates moved on to the dais while the remaining candidates were asked to leave.David didn't want to leave but had to.Finally he along with the others collected their respective luggages and boarded the same bus which had brought them inside the campus.
When the bus was moving out of the campus gates David made a promise to himself-" I will not lose hope . I will come back and get selected".
"I will not lose hope . I will come back and get selected"