Temperatures climb higher by the second and you wipe a sheen of sweat from your forehead for the umpteenth time. Your cotton shirt was crisp this morning, but is now soaked with perspiration and clings persistently to your back. The unmistakable musk of sweat wafting in the air.
The word that epitomizes this situation: Summer.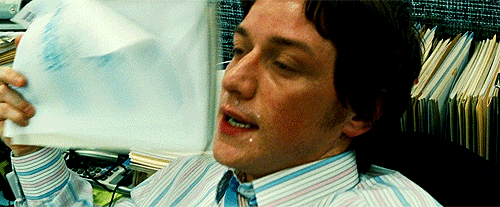 [Image credit: giphy.com]
When the heat gets unbearable and you feel like you're about to self-combust into a human flame, you know it's time to reach for something out of the fridge to cool yourself down. However, opening the refrigerator doors can sometimes unleash our inner binge-monster that chows down mountains of chocolate and ice cream. However, cooking also entails a major sweat-fest – it certainly is a lose-lose situation.
If the mere sight of the stove sends beads of sweat running down your forehead, here are 5 healthy food ideas for you to beat the heat and keep the weight at bay!
1. Farro Salad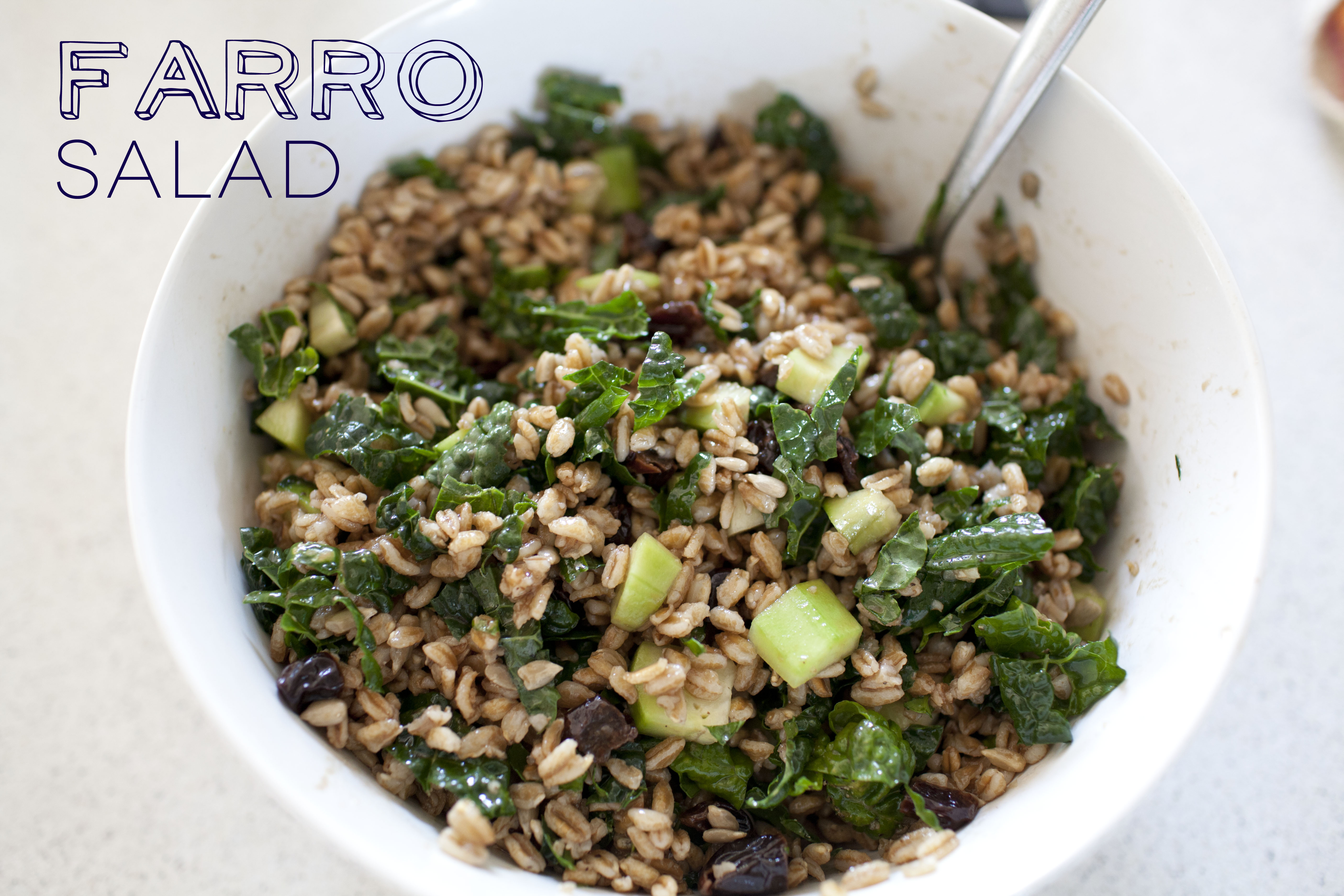 [Image credit: makegreat.wordpress.com]
Definitely, no one is a stranger to quinoa, the unforgoable grain in every health nut's diet. Quinoa has long been touted as one of the most nutritional grains – but farro might be the next superfood to push quinoa down in the dumps. With twice the amount of calcium in quinoa and 0g of fat, farro is the perfect substitute for carb-heavy rice and pasta.
To make a bowl of farro salad, combine farro and salt water (in a 1:2 ratio) and bring to a boil over high heat. Reduce the heat to medium-low and let it simmer for approximately 30 minutes until farro is tender. Combine cooled farro with your preferred greens (e.g. kale, argula, baby spinach) and add a few sprigs of parsley. Drizzle olive oil and lime juice and toss to coat. Voilà – you now have a refreshing salad that will cool you down with every juicy crunch.
2. Chia Pudding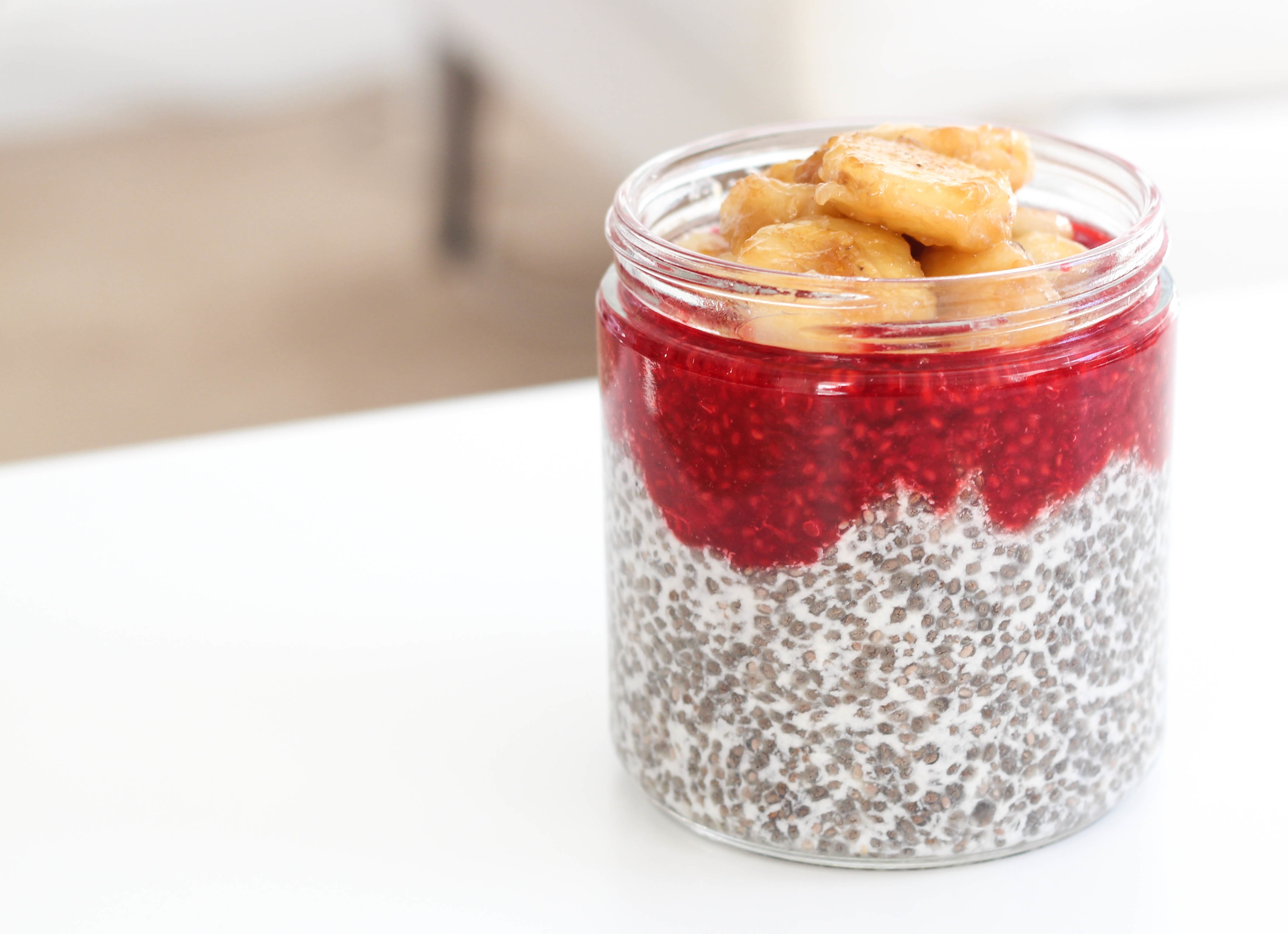 [Image credit: thewalders.wordpress.com]
Humble (yet remarkable) chia seeds don't receive nearly enough credit for the multitude of nutritional benefits they carry – 1 ounce of chia seeds packs 4g of protein, 5g of omega-3 fatty acids and 11g of protein!
Mix chia seeds with the milk of your choice (almond, soy, chocolate etc.) in a 1:2 ratio and leave it in the refrigerator overnight. Pull the jar out of the fridge the next morning and be greeted with the splendous sight of wobbly, nutritious pudding! Get creative with the toppings and add raspberry compote, fruits, nuts and maple syrup (optional) for the ultimate party in your mouth.
3. Watermelon Granita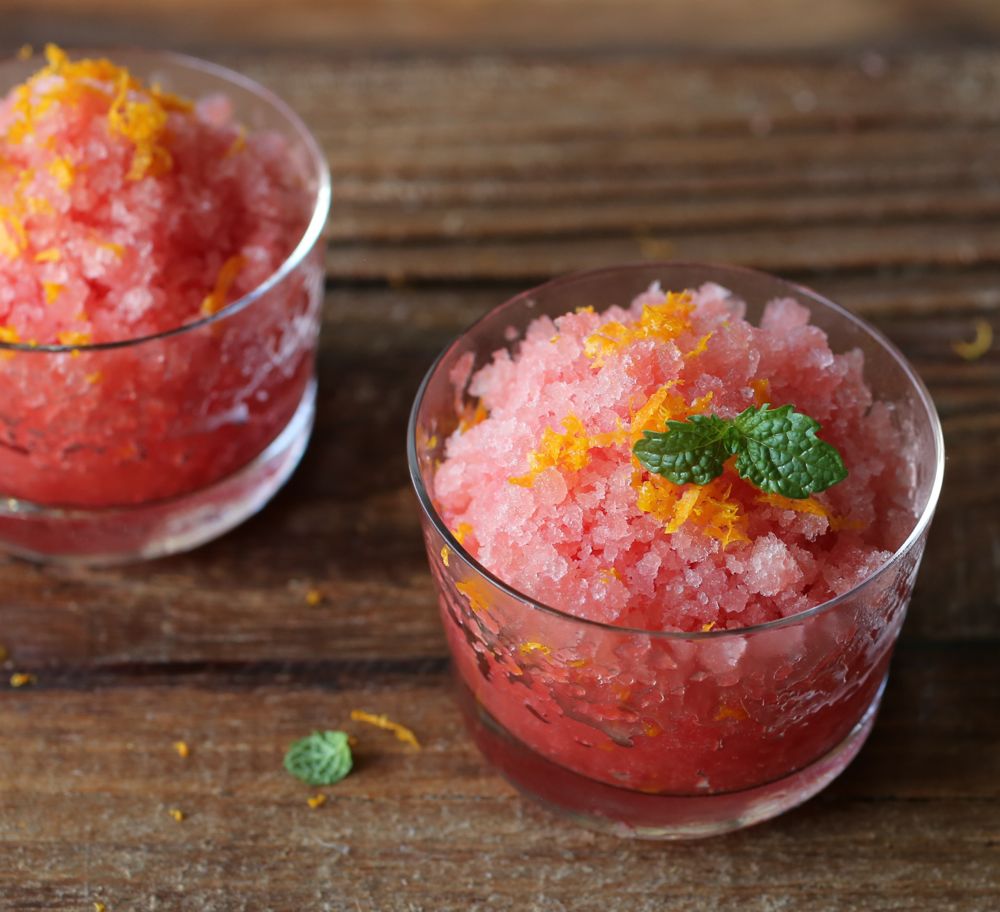 [Image credit: petitworldcitizen.wordpress.com]
For this incredibly refreshing recipe, all you need is three ingredients: watermelon chunks, lime juice, and mint leaves for garnishing. You might find it hard to believe that such a simple recipe can be so satisfying and flavourful – but some things in life (aka this awesome watermelon granita) just can't be explained.
Slice a watermelon into chunks and blend it together with a tablespoon of lime juice. Pour the mixture into a shallow pan and freeze for an hour before giving it a good scrape. Freeze for another 2 hours, before raking the granita to form icy flakes. Garnish with mint leaves.
4. Vietnamese Rice Paper Rolls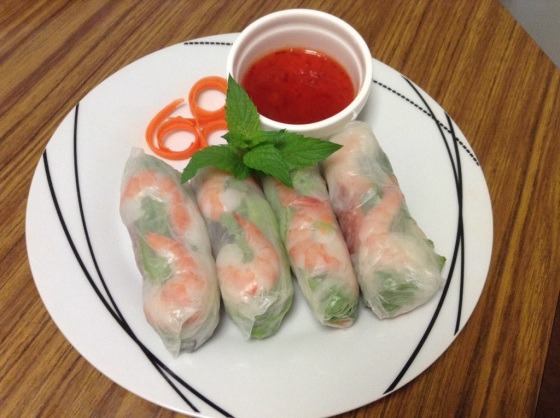 [Image credit: hanbrisbane.wordpress.com]
A comforting wrap of chewy rice paper skin around crunchy lettuce, carrot shreds and fresh prawns. As you dip these little bundles of joy into a sweet chili or peanut sauce, sit back, relax and watch passers-by outside your window suffer the wrath of the merciless sun.
To make this traditional Vietnamese dish, submerge rice paper skins into hot water for 10-20 seconds to soften. Then, lay it flat on a slightly damp surface and add shredded carrots, lettuce, peppers, prawns, cilantro and mint before sealing them up.
5. Mango Yogurt Popsicles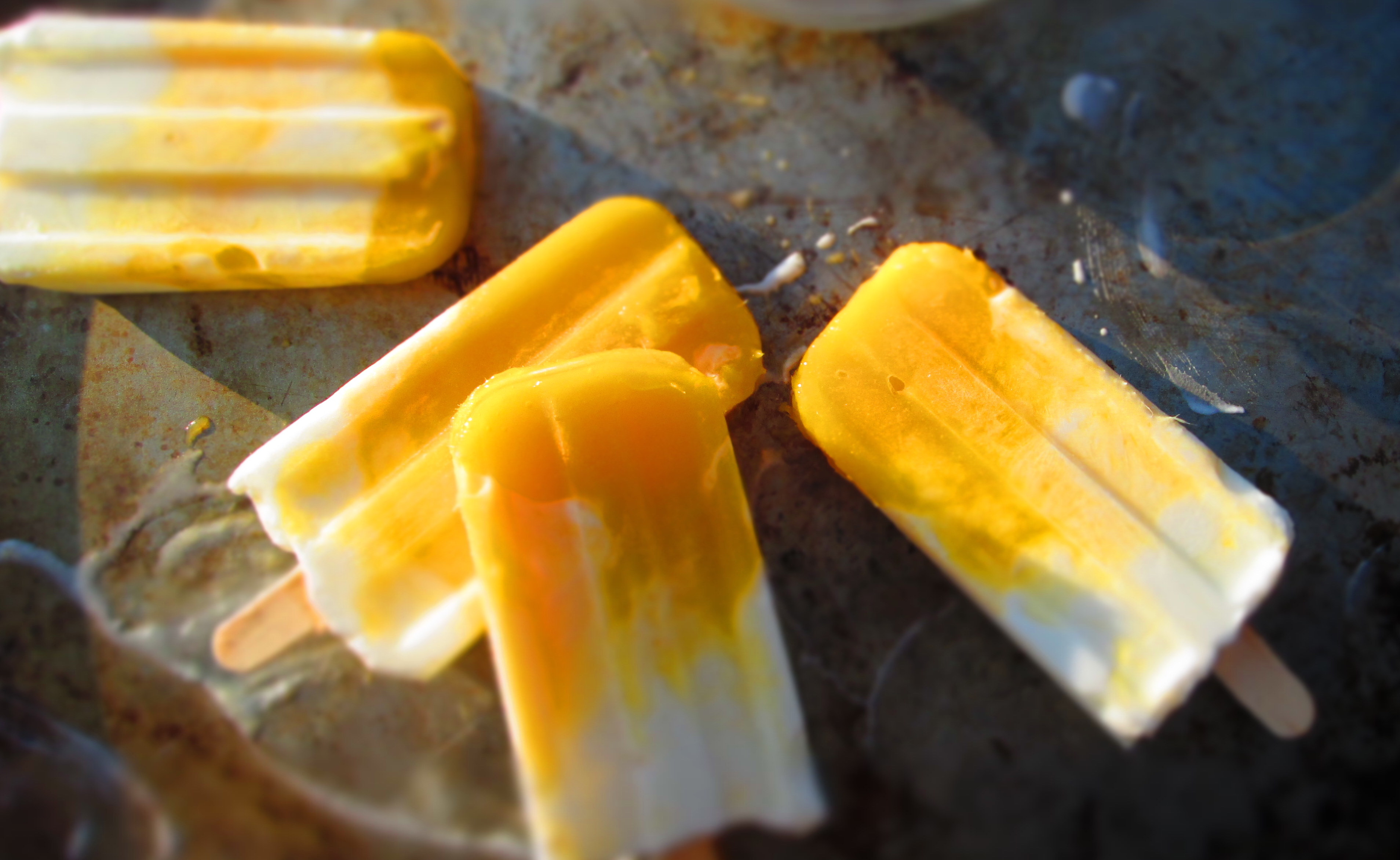 [Image credit: jandjmullins.wordpress.com]
Ice cream has always been the to-go choice to beat the heat – with its creamy and luscious sweetness, everyone screams for ice cream! However, here comes the chilling truth: a single scoop of vanilla ice cream could contain 5g of saturated fat. Think twice the next time you open the freezer and opt for these popsicles instead.
In the month of April, the glorious Alphonso mangoes emerge in fruit markets across India, giving rise to the perfect opportunity to whip up a batch of mango yogurt popsicles. Slice a mango into chunks and blend until smooth, then pour the mango puree into a popsicle mould before scooping in generous amounts of greek yogurt. Freeze for approximately 4-5 hours until firm and enjoy!
These light, refreshing and simple recipes will help to alleviate the frustration of unbearable heat waves and leave you feeling good all day. The best part? They are forgiving on the waistline as well.
[ Shirley is a writer for online cashback site ShopBack.in. When she's not racking her brain for ideas, Shirley is in her kitchen attempting to whip up a new culinary concoction of her own.]
~ 5 Healthy Food Ideas to Beat The Heat ~