~ Monthly Horoscope February 2016 ~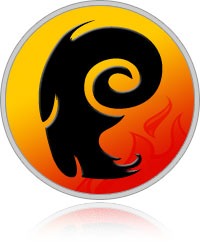 Aries
The New Moon on February 8 is strong in your Eleventh House of friends, clubs, and social life. There may be a few personal fantasies and dreams of fun that won't be expressed in public, but you'll be so surrounded by people that you won't feel deprived or bored. The February 22 Full Moon reminds you to be your own best friend. Plan on more quality private time and less manic running around to promote what may or may not be your best interests. The Moon/Mars conjunction on February 29 could shorten tempers and increase intolerance. Be cool and low-key if you can.
…………………………………….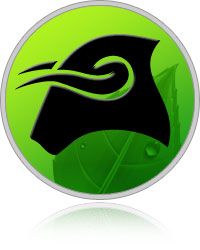 Taurus
Work and career concerns are energized with the New Moon on February 8. If it's time for a change or adjustment, then it's time. If it isn't time, that's fine, too. Make some observations about the present and make plans for later. The Moon is in Taurus for Valentine's Day, February 14. Enjoy what pleases you most and share the love. Social life heats up as the Full Moon approaches on February 22. You have bright, fun ideas and your social circle will adopt them. Have some big fun out of the spotlight and maybe hear the private dream of a special friend.
…………………………………….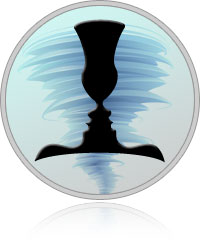 Gemini
Go somewhere special or start the study of something exciting and new around the New Moon on February 8. If the idea or subject is big enough, you won't need to go far. The world is ready to come to you. Be ready. Some issue or mystery at work could clear up with the Full Moon on February 22. If there's any career dissatisfaction, you'll be able to resolve it in part or whole. A work opportunity is also favored now. Be alert and ambitious. February 26 brings surprising love your way, with a gentle Mercury/Uranus sex-tile to relieve any possible boredom or stale amusement.
…………………………………….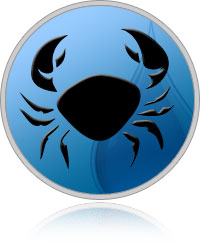 Cancer
The New Moon on February 8 might add a slight complication to your already complicated life. If so, people may also appear with the resources, experience, or suggestions that you happen to need at the moment. Relax and take things one at a time. Step up and do something that you've waited a long time to do as the February 22 Full Moon shines in your Ninth House of expanded horizons. Make friends and try new food, music, clothes, and movies. February 28 ignites a profound, powerful dream in you with the Sun/Neptune conjunction. Continue nurturing that dream for future happiness.
…………………………………….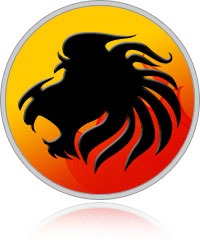 Leo
The golden glow of romance could light up your world around the February 8 New Moon. It might not be a shiny new lover, but you never know. Someone else could be dreaming of you, but it's up to him or her to decide if you're ever to know. The February 22 Full Moon may reveal things to you that solve other people's problems. Be generous with your insights, but don't push them as foolproof or sure cures. Attempt a lot, learn a lot, and achieve a lot. The Sun/Neptune conjunction on February 28 may renew and set your fondest dreams alight.
…………………………………….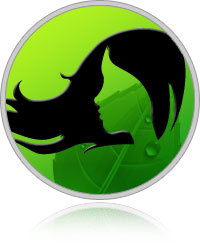 Virgo
Start a healthier habit or outlook on the February 8 New Moon. Good food, good company, and maybe a low-pressure romantic outing could make you feel like a whole new person. You deserve it, too, so schedule it in. Romance may bloom around the Full Moon on February 22. Hearts will be big and generous, so don't be caught off guard and overwhelmed. Protect your heart, but don't set up too many barriers. Some of this may be karmic. A Moon/Mercury square late on February 28 may settle any doubts about a fantasy earlier in the day. Enjoy the sweet memories anyway.
…………………………………….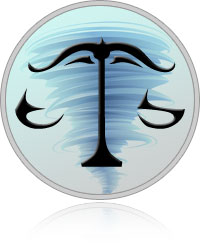 Libra
Be bold and creative around the February 8 New Moon. You may want to do more and help out more than time allows, and you'll squeeze in more little works. Don't neglect home needs, then go for it. Be good to yourself and let others be good to you as the Full Moon approaches on February 22. You may prefer to be more private now and guard your thoughts and feelings, but people want to be open with you. Change your mind as often as you like on February 28 when the Sun/Neptune conjunction creates fresh desires but the Moon/Venus square takes them away.
…………………………………….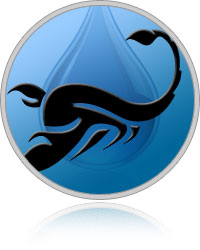 Scorpio
The New Moon on February 8 lights up your home and family life. Don't be afraid to hold on to some childhood dreams. You'll know which ones are holding you back and which ones feed your soul and take you forward. Passions rule with the Full Moon on February 22. What are you willing to risk in order to do or have something important? You can calculate the acceptable risk and then decide to not be reckless. The Moon/Mars conjunction in Scorpio on February 29 may shorten your fuse but motivate you with private plans for the month to come.
…………………………………….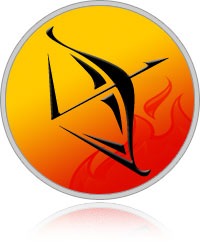 Sagittarius
Enjoy a fun, friendly New Moon on February 8. Look for little gifts, favors, and good-natured small surprises. You may at times need to be the grownup in the room, but it can still all be fun. Be comfortable and especially loved at home and by family under this Full Moon on February 22. Some relatives may imagine things as less than they can be, but they mostly want things to be better for you. You know what's real and if you're doing your best. The love is certainly real. The Moon/Jupiter sex-tile on February 28 adds to any sweet dreams of the day.
…………………………………….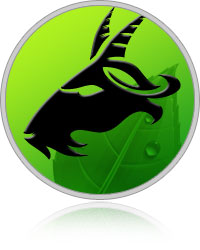 Capricorn
February 5 sizzles with sexy, social mischief when the Moon joins the Venus/Pluto conjunction in Capricorn. Money looks exceptionally good around the February 8 New Moon. You may want to spend a bit more, but friends will want to treat, too. And an anticipated expense may turn out to be unnecessary. The Full Moon on February 22 further inspires your local friends and neighbors to keep in touch with you. If it gets extreme and you get annoyed, you may be able to tune out some of the conversation. There could be a few important bits of information revealed, so pay some attention.
…………………………………….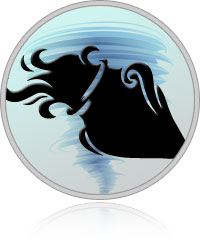 Aquarius
The February 8 New Moon shines directly on you and how you want to present yourself. You may be getting all sorts of suggestions, comments, and advice, some of it quite confidential. Decide how much popularity or wide appeal matters to you, but be yourself no matter what. Money, material wealth, and perhaps gifts are highlighted by this Full Moon on February 22. Most likely will be many small increases or profitable gestures rather than one or two giant windfalls. Expect nothing, be generous, and attract more. The Moon and Uranus are quincunx on February 28, which may confuse intentions, desires, and dreams.
…………………………………….
Pisces
Look beneath the surface of things during this New Moon on February 8. A friend's puzzling opinion or position may suddenly make sense. Your world in general may come into better focus. Set aside more private time to think. Everyone wants to love you with the Full Moon on February 22. A smile from you will have the effect of a hug, kiss, or blessing. You may not be wildly popular, but a new fan now will stay with you for a long time. The Sun/Neptune conjunction on February 28 gives you a day to luxuriate in dreams of love and bright futures.
…………………………………….
~ Monthly Horoscope February 2016 ~