~ Monthly Horoscope January 2016 ~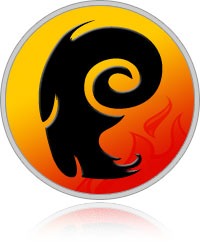 Aries
Get more serious about yourself on January 3 when your planet Mars enters Scorpio. Pour your heart into your work or public involvement with the New Moon on January 9. Get your strategy nailed down and keep at it, bit by bit, day by day. You have many allies and supporters. The Full Moon on January 23 may encourage you to go out in search of some new fun and games, perhaps with a bigger crowd. You want to be noticed, and there are people out there looking for someone like you. Don't let someone else's idea of excitement lead you astray, though.
…………………………………….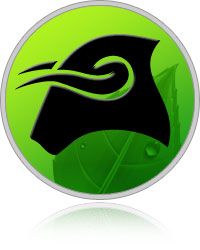 Taurus
The January 9 New Moon is telling you to live life a little bigger and bolder this year. Is more education or travel calling to you? Older friends support you. An energetic partner, perhaps a romantic one, supports you, too. January 18 may feel like your day with the Moon in Taurus, but few things may go as planned with the Venus/Jupiter square. Home life brightens up with the Full Moon on January 23. Your partner or current best friend might want you to go out and romp, but you may prefer to stay close to home and be glamorous there. What you say goes.
…………………………………….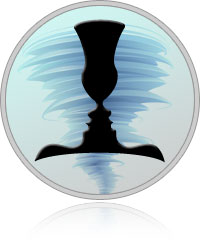 Gemini
Enjoy a rock-solid New Year and New Moon on January 9. You may be surprised by how much patience you have and how quickly you can analyze problems and zone in on the fix. Don't burn out trying to do it all, though. January 20 sparkles with wit, amusement, and maybe mischief as the Moon in Gemini takes advantage of the Sun moving into intellectual Aquarius. Friends and neighbors keep you busy around the Full Moon on January 23. They may have some amazing and crazy notions of fun, and you might be in the mood, so take care.
…………………………………….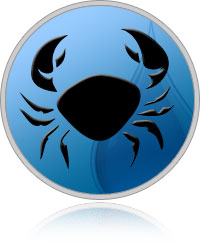 Cancer
With Mercury retrograde and the Sun conjoining Pluto, January 5 could get emotional, with a lot of people on edge. Keep some distance and don't be in a hurry to do or decide anything. Love makes your world go 'round at the January 9 New Moon. You may be nervous or doubtful at times, but never doubt that you're loved and that you deserve it. Money looks good for you around the January 23 Full Moon. Part of the reason may be that your family wants to be extra good to you. And extra generosity now has been earned in advance. Be gracious.
…………………………………….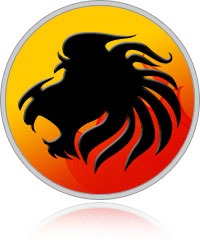 Leo
Feel your most intense and pursue a special deep and personal passion when the Sun conjoins Pluto on January 5. Have a healthy, happy, strong new year and New Moon on January 9. If you have any health concerns, just be practical and do what you need to do. Acknowledge any fleeting fears inspired by the news of a friend's problem as simply that, but be smart and realistic, too. Look and feel like a million dollars at the January 23 Full Moon. You're worth way more, of course, and people will look at you and see it. Prepare for serious admiration.
…………………………………….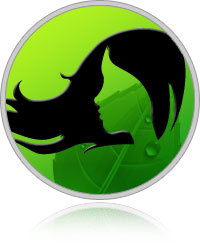 Virgo
Constructive, creative ideas are pouring out of everyone who talks with you under the January 9 New Moon. You can have a lot of fun, too. Be enthusiastic and let your inner child romp a little more. The January 23 Full Moon could inspire some grand intentions and noble plans. Pick your favorite and most heartfelt, and surprise yourself with how possible it really might be. It's a good time to dream big. You don't have to tell anyone. Love could get exciting when Mercury conjoins Pluto on January 29. A partner may try to surprise you, but you'll see it coming.
…………………………………….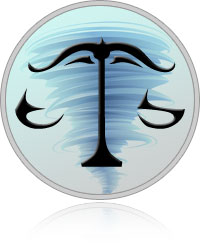 Libra
This month's New Moon on January 9 shines into your family and home environment. It's a new year and you can make whatever changes you want that will bring your home closer to perfection. You have the resources, energy, and support. Think about it. Dress up and take your place as the center of attraction for the January 23 Full Moon. Actually, no matter your appearance, your sense of fun and happiness will make you the most attractive one in the room. The Moon is in Libra on January 29 when Mercury conjoins Pluto. Co-workers may have trouble being clear, so be patient.
…………………………………….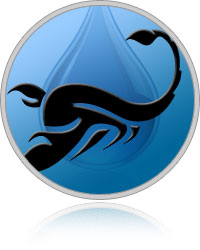 Scorpio
January 5 could get tense as the Sun conjoins Pluto and Mercury goes stationary retrograde. Stick to basics, especially at work, and you'll be fine. Friends and neighbors may matter a lot to you around the New Moon on January 9. Be sociable and perhaps discover a new friend who has had your back for a while. Don't run yourself ragged trying to be everyone's best friend, though. You have the golden touch in the workplace with the January 23 Full Moon. Be careful to not take on anything obviously too big for you. Otherwise, be your usual competent self – and the star.
…………………………………….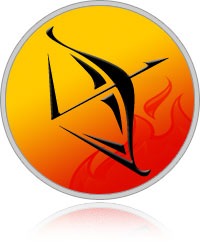 Sagittarius
Money is solid for you around the January 9 New Moon, but don't overextend yourself. Let friends be generous and shower you with treats. It will make them feel good and nobody's budget should be strained. Daily life feels claustrophobic at the January 23 Full Moon. You know that the world is bigger than this and you want to do more, see more, and hear more. Soak up as much life as you can and maybe make some new friends, too. January 27 is your lucky day, especially at work. Keep expectations low and be pleasantly rewarded for a good deed done earlier.
…………………………………….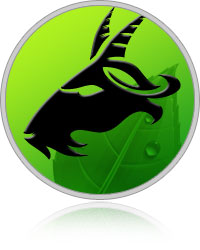 Capricorn
January 6 is a sweet day with the Moon conjoining Venus and then Saturn. A lot of beauty may be concealed in humble places. The January 9 New Moon gives you a powerful, productive start to the year. Be calm, be sure of your own abilities, and don't let anyone or anything discourage you. Extra good luck in your career is breaking your way. If it's time to start something new or assume more responsibility, go for it. Everything is easy for you around the January 23 Full Moon. If you've been baffled or discouraged about something, those feelings and attitudes will melt away.
…………………………………….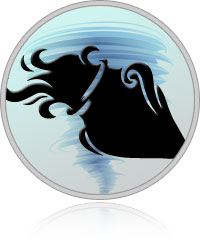 Aquarius
Do your best and most important work behind the scenes when the January 9 New Moon occurs. Being inconspicuous lets you do more of what you want with less interference. You'll be visibly busy with your usual work, but what you do more privately will be more important and satisfying. The Moon conjoins Uranus on January 15. Take a different approach and think radically. An adoring new love interest may appear under the January 23 Full Moon to impress on you how truly special you know you are deep down inside – or your dedicated partner may radiate love to remind you.
…………………………………….
Pisces
The January 9 New Moon lights up your social life and your commitment to any clubs or organizations to which you belong. A cause or group may appeal to your sense of public service and you could be inspired to volunteer or join. Regardless, your interest will inspire others. Follow your hunches when the Moon conjoins Neptune on January 13. Use your intuition and have a great day at work. Shine with health and happiness at the Full Moon on January 23. You might even find yourself caring for a new pet, if not a new noble cause. Enjoy that inner golden glow.
…………………………………….
~ Monthly Horoscope January 2016 ~