Navratri has begun and that too with much of a zeal and enthusiasm all across the country. It is again that part of a year which is longed and cherished by people from all walks of life and age bracket. In West Bengal and Orissa it is Durga Pujo, where as in Gujarat, Maharashtra and Saurashtra it is Navratri. So, there is no end to fun , joy and happiness for the next ten days on trot. In West Bengal, every nook and corner is being decorated and the enthusiasm and creativity with which the pandals are being made since the past few months is turning the festival into much more grander. The budgets have been plummeted and the technicians and management staffs are not leaving any stone unturned to reach the level of perfection. Same is the case with Gujarat and Maharashtra, these nine nights are the most celebrated ones where we devote ourselves to myriad avatars of Devi Shakti and show are love and affection by playing dandiya-raas and garba. After the nine nights, comes the grandest of them all, DUSSEHRA, which marks the victory over evil,the end of Ravana.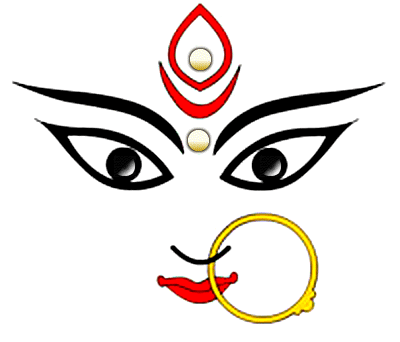 This year, we want to use this platform, our magazine, Hatpakha to reach out to a large chunk of people belonging to our society and to invite you all to join us in our initiative and be a part of a small but rapidly multiplying community who want to do something for the society.
Last but not the least,we want to thank every single individual who has been associated with us ,both directly or indirectly, for almost over a year and making Hatpakha, a grand success and to be very frank it is not only a success for the Hatpakha team, rather it is OUR success, victory for all of us as we are not doing anything just for personal motives rather our sole aim still remains 'Something for the society, By its people'. Thus, we wish you all a very happy Navratri and Dussehra and obviously for bengalies Shuvo Sharodia, hope you all enjoy to the fullest and turn these moments into pleasant memories.